A Plethora of Pretties (7124uk)
Rincian Produk:
A Plethora of Pretties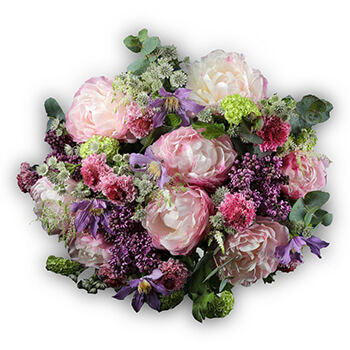 Kode Produk: 7124uk

PEMBERITAHUAN PENTING UNTUK PENGIRIMAN ANDA: Kami selalu mengirimkan hadiah Anda secara lokal di negara pilihan Anda yang memungkinkan kami untuk memberikan lebih cepat dengan menghindari keterlambatan penyeberangan perbatasan dan transit panjang. Namun karena volume hadiah yang tinggi saat ini dan langkah-langkah keamanan COVID-19 yang diperlukan, kurir kami mungkin mengalami keterlambatan pengiriman. Dengan ini kami tidak dapat menjamin tanggal pengiriman yang tepat selama bulan Februari dan mendesak Anda untuk memesan hadiah liburan Anda secepatnya untuk memastikan pengiriman tepat waktu. Kami harap Anda memiliki 2021 yang sehat dan aman! Kami masih akan melakukan yang terbaik untuk mengirimkan hadiah Anda sesegera mungkin!
Karangan bunga populer lainnya untuk London: